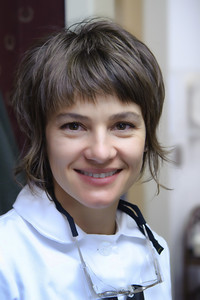 Dr. Anca Vladescu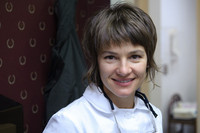 I have been in the Bay Area since 2004 and currently reside with my family in Santa Clara. I have been in the field of dentistry since 1994. I consider myself fortunate to have studied dentistry in Europe and the US, as both schools of thought have contributed to the professional I am today. I think we should not compromise when it comes to our health, and that is why I focus on preventive care. While I keep up to date on all the latest research and innovations in the field of dentistry, I do not discard the tried and true practices which have stood the test of time. Also, I have studied and practiced Aesthetic dentistry. I enjoy the artistry involved in it and find it rewarding to help people smile comfortably. I think it is nice to feel of value and that is what I strive for in my career. As well as enjoying dentistry, I love being in an academic environment. I take continuing education classes regularly at the University of the Pacific Arthur A. Dugoni School of Dentistry, and have ongoing access to many of the Post-Graduate Professors I have studied with. When selecting courses I always seek out the top instructors in the field. These are some of the recent courses I have completed: Direct Anterior Resin Restorations Hands-on Workshop; Direct Posterior Resin Restorations; Success with Oral Surgery in the General Dentistry Office; Oral Surgery for the General Dentist Implant Dentistry: Restorative & Esthetic Fundamentals for the General Dentist Oral Surgery; Dilemmas and Medical Emergencies in the Dental Office; Overcoming Difficulties in Local Anesthesia; Multirooted Endodontic Two Day Workshop; The Art of Endodontics- Stephen Buchanan, DDS, FICD,FACD; Smile Design: A Key to Success Occlusion Plus: A Clinic Oriented Hands-on Workshop
Liz -Office Manager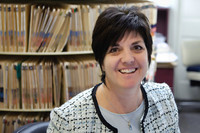 Almost a native Californian, I moved to the Bay Area when I was 5 years old. I graduated from Santa Clara University in 1983 with a BSC in Marketing. I came into the dental field by accident, it fit my schedule well when my daughters were starting elementary school. Now they are grown, and I am still here, enjoying working with patients and learning more each day! When not at work, I practice and teach yoga. I also enjoy gardening, quilting, and baking.
Leni -Registered Dental Hygienist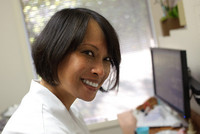 I've been a Dental Hygienist since 1989. I graduated from the Dental Hygiene program at Foothill College. I am married with two teenage boys. I enjoy walking, gardening, traveling and spending time with my family.
Juliet -Registered Dental Assistant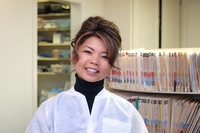 I am originally from Hawaii, I moved to California in 1984 to attend college. I graduated from San Jose State with a B.S. in Finance. I began my dental career in 1994, attending dental assisting classes at Foothill College and CCOC. I have been a Registered Dental Assistant since 1995. My husband and I are enjoying our 2 daughters, they keep us busy! I also enjoy playing tennis, photography and travel.
Registered Dental Hygienist Marina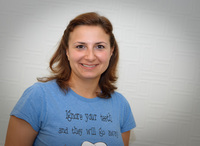 I moved to California in 2001. I became a Registered Dental Hygienist in 2009. I enjoy living in Almaden with my husband and two boys. I enjoy outdoor activities such as hiking and mountain biking.